Matt Schaub says Ndamukong Suh not "Texan worthy"
(WXYZ) - Ndamukong Suh and the Lions didn't speak to the media Monday, but that isn't keeping them out of the news.
Texans quarterback Matt Schaub spoke to Texans Radio on SportsRadio 610 earlier in the day, discussing the incident drawing attention from the Thanksgiving Day game.
Suh's left cleat connected with Schaub's groin area in the Lions 34-31 loss to the Texans.
Schaub was asked whether or not he'd want Suh as a teammate. To that, the quarterback answered, "No."
He then added more.
"You don't want a player like that. The stuff that he stands for and the type of player he is, that's not Houston Texan-worthy."
"That's not what we're about as a football team, as individuals, collectively as a group, we're not that type of person," Schaub said.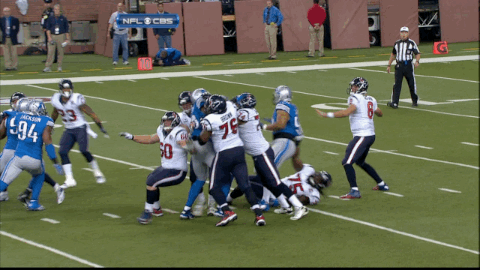 It wasn't clear on replays Thursday whether the contact was intentional. Suh was on his chest, taken down by an offensive lineman, when he extended his left foot below Schaub's belt.
An NFL official told 7 Action News there are no meetings with Suh or Lions head coach Jim Schwartz scheduled this week. Fines and notices will go on with business as usual, publicly being announced Friday.
Information from the Associated Press was used in this story.