PHOTO: Eminem's halftime interview at Notre Dame - Michigan game
Eminem joined ESPN's Kirk Herbsteit and Brent Musburger during halftime of the Notre Dame / Michigan game Saturday night.
The Detroit native was there to introduce the first look at his music video for his new single Berzerk, and kick off a discussion about the single being used in ESPN's college football coverage.
Instead, the 40-year old rapper told the broadcast team he is not used to doing live TV.

The rest was, well, worth a thousand words.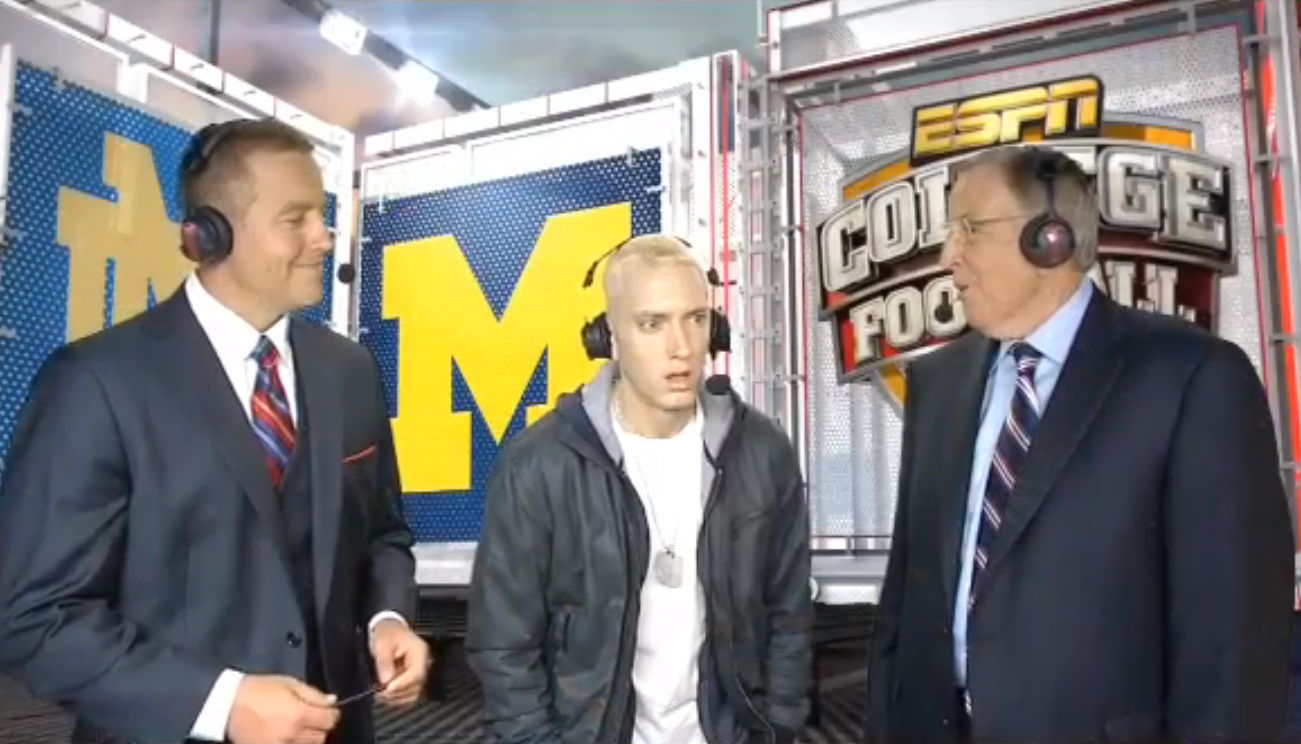 After the interview, Eminem left the booth and stopped for a photo with a fan on crutches. So there's that.
Brad Galli is a Sports Reporter at WXYZ Detroit. Follow Brad on Twitter @BradGalli