Detroit Wine Organization to host "Corks for Support: A Spring Wine Affair" on June 1st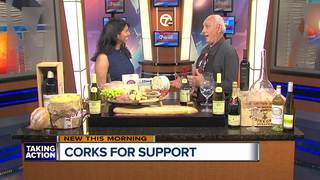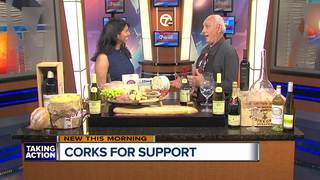 ROYAL OAK, MICH (WXYZ) -
Looking for the perfect way to learn about new wines in time for spring and summer celebrations while supporting a very worthy cause? The Detroit Wine Organization (DWO) has announced 'Corks for Support: A Spring Wine Affair', to be held on Thursday, June 1st at the Royal Oak Farmer's Market.
Corks for Support will offer over 200 red, white, and sparkling wines by region, ranging in price from the affordable to the extravagant, for sampling in a fun and social setting. Experts will be on hand to answer all of your wine-related questions as you swirl and sip. Attendees will enjoy live music by Robin Horlock, and the opportunity to bid on many creative silent auction items.
Proceeds from Corks for Support will benefit the Children's Hospital of Michigan Foundation. Tickets are $85 per person and are available at
DetroitWine.org
.