Non-profit Wigs4Kids helping children feel like themselves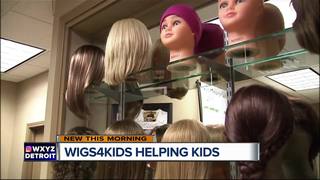 (WXYZ) - Wigs4Kids strives to help kids feel like themselves during difficult times in their lives. Now, bills in the state legislature could help the non-profit's goal.
Founder Maggie Varney joined 7 Action News to talk about the mission of Wigs4Kids, and what's available to children. For more information, visit Wigs4Kids.org.