C.J. Cron helps lead Rays to win over Tigers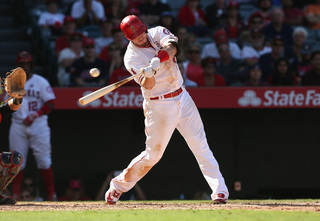 LAKELAND, Fla. (AP) -- C.J. Cron doubled in a run and scored for the Tampa Bay Rays in a 7-3 win over the Detroit Tigers in Grapefruit League play Saturday.
Tampa Bay ace Chris Archer didn't make it out of the second inning in his second start. Archer set down just four batters and allowed two runs on two hits and two walks.
Victor Martinez and Nicholas Castellanos both hit two-run home runs for Detroit.
NOTES: The Tigers announced ace Michel Fulmer will miss Sunday's start against the Nationals with soreness in his right elbow. According to Tigers manager Ron Gardenhire, Fulmer's issue is unrelated to the offseason surgery he had to move the ulnar nerve to a different part of his elbow to alleviate numbness that bothered him last season.