Jobs! Jobs! Jobs! A Super Career Expo hosted by Detroit NAACP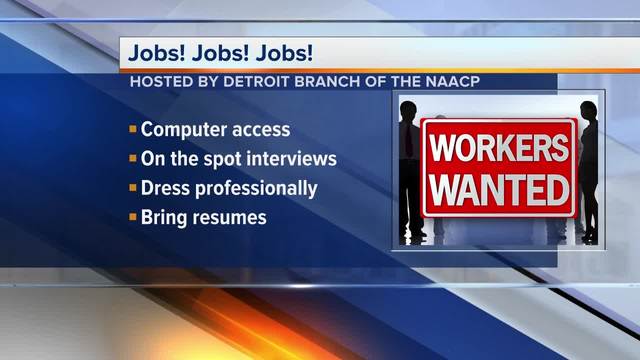 DETROIT - The Detroit branch of the NAACP is hosting Jobs! Jobs! Jobs! - A Super Career Expo on Thursday, April 20 from 9:00 am - 3:00 pm in the Fellowship Chapel Dome located at 7707 W. Outer Drive in Detroit.
The event is free and open to everyone. Employers will be onsite recruiting and answering questions. There will also be job readiness clinics and workshops focused on coding, work place justice and more.
Attendees will also have access to computers to apply for jobs online. On the spot interviews are likely so if you're going be sure to dress professionally and bring plenty of resumes.
Pre-registration is encouraged. To pre-register CLICK HERE