Banquet chicken nugget meals recalled due to salmonella risk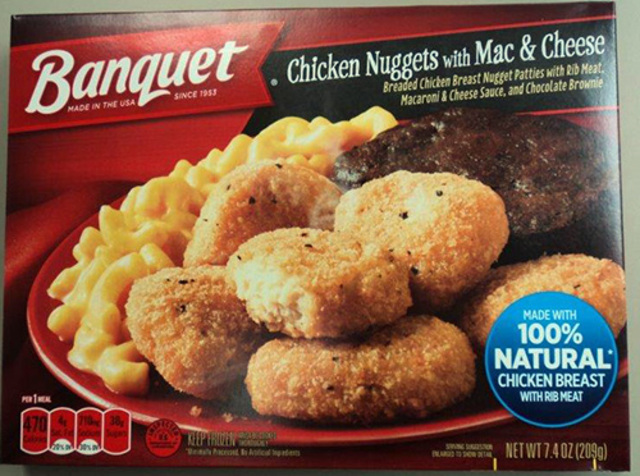 (WXYZ) - Banquet chicken nugget meals are being recalled due to possible salmonella contamination in the brownie dessert.
The recall affects the breaded chicken nugget meals that contain macaroni and cheese and chocolate brownie.
The 7.4 oz. vacuum-packed trays have a code of 3100080921 and a "BEST IF USED BY" date of July 20, 2018.
There have been no reports of illness in connection to the recall.
Concerned consumers can contact Conagra Brands at 1-800-289-0614.