(WXYZ) — In an effort to slow down the spread of the coronavirus, state officials have recommended that Michigan school districts mandate mask use for all students attending in-person instruction. And that's regardless of age.
Governor Whitmer has indicated that she is not planning to require masks at this time, an order that requires school districts to implement a mask mandate.
However in her recently released school guidelines for Phase 4, she does require face masks for students in certain situations. For instance, all children are to wear masks in common areas like the hallways, common areas, or while riding a bus. While those who are in grades 6 through 12 are required to wear facial coverings in all classrooms.
the American Academy of Pediatrics is endorsing masks. In fact, the new guidelines they recently released state that children 2 and older can safely wear face masks. Including many children who have underlying health conditions.
Face masks have been shown that they can reduce the spread of the virus from an infected person. In fact, The Michigan Department of Health and Human Services Director Robert Gordon has said that masks can reduce the spread of the virus by roughly 70 percent. Which is amazing.
Plus, the American Academy of Pediatrics is really emphasizing how masks can protect children. And that they can keep kids safe when around other kids. And that's really important because a lot of classrooms simply don't have the room to keep kids 6 feet apart.
So wearing masks will certainly help. And that's why it's so important for parents to get on board this.
As a parent myself with young kids, I know for a fact that they are capable of wearing them. If my kids can do it, so can yours. They can adapt to this. You just need to teach them how to wear it, practice doing it, and also explain that by wearing a mask, it will help keep them and your family much safer.
On the next Dr. Nandi Show...Hips, Back & Shoulders: Are We Becoming the Bionic Generation? While bionic body parts may have sounded like science fiction 40 years ago, modern medicine has advanced to where the regeneration and replacement of body parts are common. Dr. Partha Nandi, MD talks with an orthopedic surgeon about state-of-the-art treatments for hip, back and shoulder injuries, as well as damaged tissue and organs. Plus, Dr. Nandi looks at alternative remedies, including acupuncture and exercises for the joints. Watch this Sunday, August 16th at 5 pm.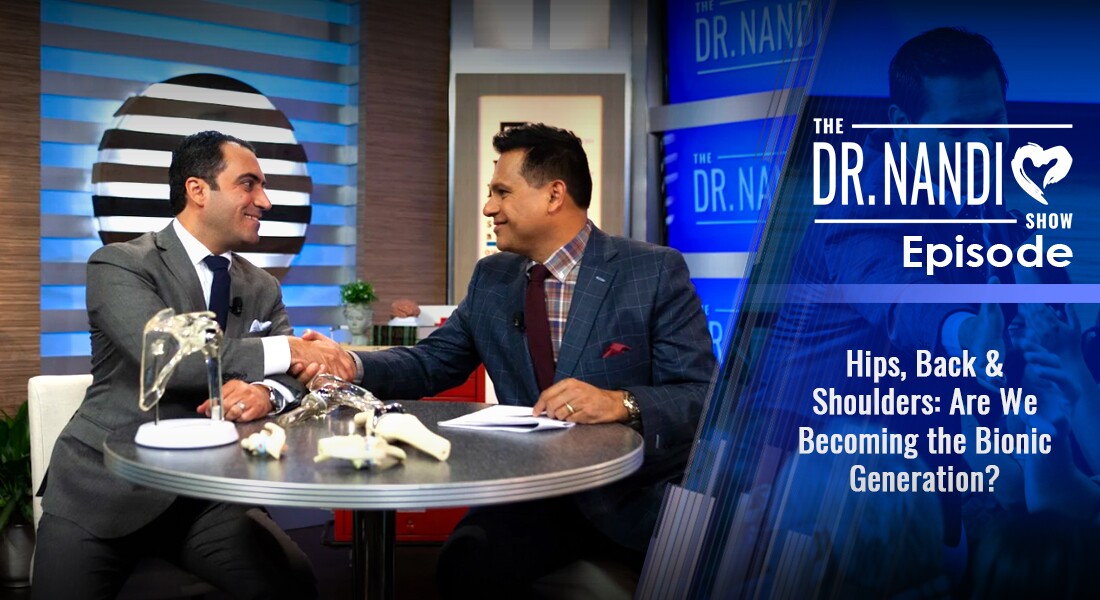 Additional Coronavirus information and resources:
Click here for a page with resources including a COVID-19 overview from the CDC, details on cases in Michigan, a timeline of Governor Gretchen Whitmer's orders since the outbreak, coronavirus' impact on Southeast Michigan, and links to more information from the Michigan Department of Health and Human Services, the CDC and the WHO.
View a global coronavirus tracker with data from Johns Hopkins University.
See complete coverage on our Coronavirus Continuing Coverage page.
Visit our The Rebound Detroit, a place where we are working to help people impacted financially from the coronavirus. We have all the information on everything available to help you through this crisis and how to access it.