Crews battle vacant apartment building fire on Detroit's west side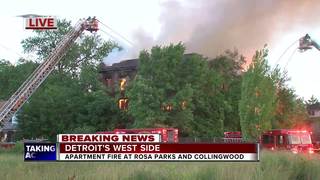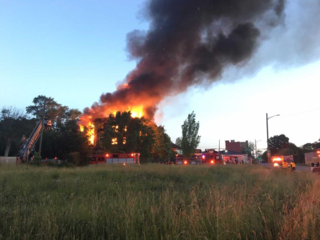 DETROIT (WXYZ) - Crews battled a large fire at a vacant apartment building on Detroit's west side this Tuesday morning.
The building is located on Rosa Park Boulevard near Collingwood.
The fire captain on scene says the fire started around 5:30 a.m. and is believed to be suspicious.
Arson investigators have been requested.
No injuries were reported.