A Livonia 7-Eleven has opted out of 'Free Slurpee Day' on the chain's 91st birthday Wednesday.
A viewer snapped this photo of the Plymouth Road 7-Eleven, saying "We are NOT participating in 'Free Slurpee Day' Thank you for your cooperation."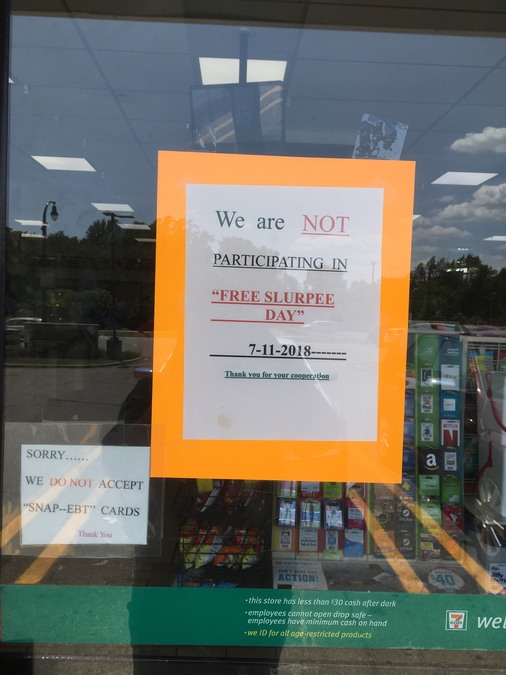 The reason? An employee told Action News "they can't control the crowd, they can't control parking, children are at risk riding their bikes and the slurpee machines aren't frozen half the time."
Action News received a few reports of other local 7-Eleven refusing to hand out free slurpees. But a press release from the convenience store chain's corporate team did say not all 7-Eleven's were participating.
If you didn't score a free slurpee today, no worries. The Slurpee celebration is followed by "seven deals in seven days."
For info on more deals, click here.
Hey @7eleven... I think your fans in Livonia, Michigan want answers. What's this, another #IHOB?!?? 😭 pic.twitter.com/nk5sBCZCyH

— Matthew Smith (@MattSmithWXYZ) July 11, 2018