US Coast Guard searching for ATV rider who fell through the ice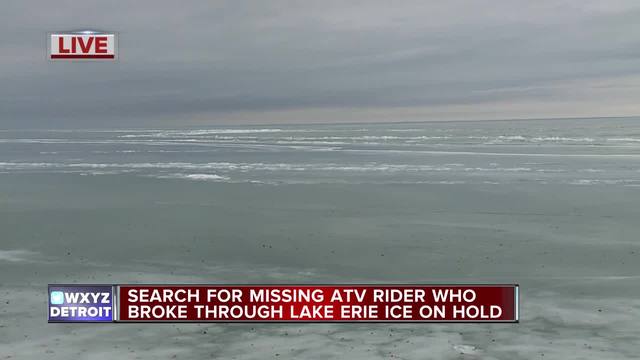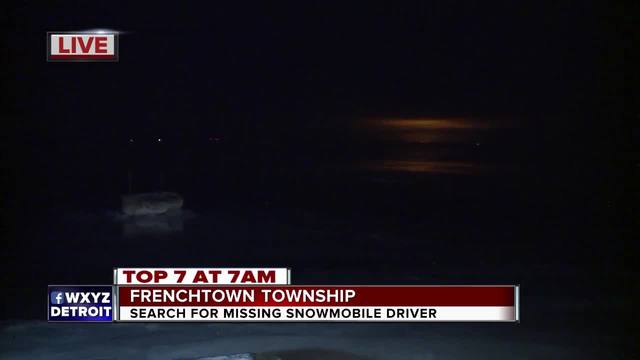 NEWPORT, Mich. (WXYZ) - Poor ice conditions have delayed the return of fire and rescue workers to Lake Erie the day after a man riding a 4-wheeler fell through the ice.

Family members tell 7 Action News that Derek Bondy, who is roughly 40 years old, was riding on the ice near Stoney Point Peninsula when he fell through.

A family noticed the lights on his ATV disappear and rushed out onto the ice Wednesday evening, but the man who tried to rescue him couldn't reach Bondy.

"The guy was hanging on and said, 'Help me!' but by the time fire and rescue got there it was too late," said Beckly Szelag, a neighbor who witnessed crews spend more than an hour searching for Bondy last night.

According to the victim's uncle, Bondy was a consummate outdoorsman; however, he rarely went out during the winter. He added that he's not sure why he decided to go out so far onto the ice, and that the family will likely be asking that question for years to come.

"It's something you don't get over," said Colin Bondy. "You heal up some, but I don't think you ever get over this."

Derek, his brother and his father were like the "three amigos," according to the victim's uncle.

He said the whole family spent most of the night together before meeting up again early Thursday morning. They're hoping for a miracle, but Bondy said they understand the chances of finding his nephew alive were slim.

"He's a well loved kid — well, I say kid, to us he's a kid, but his parents are heartbroken and so is the whole family right now."

The Monroe County Sheriff noted that the victim fell through the ice roughly 1,000 feet from dry land. The only remaining sign of where he fell in is a 12-foot hole where he fell through.

Experts have been warning residents that going out onto the ice remains treacherous — the recent warmup has made the ice on Lake Erie especially dangerous. Thursday morning pools of water had formed on the ice all across the lake.
Editor's note: Initial reports indicated that the man was on a snowmobile. It is believed now that he was driving an ATV when he went through the ice.