Father searches for missing Madison Heights man who disappeared last week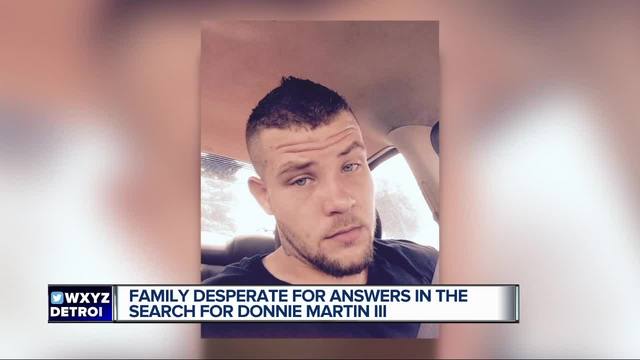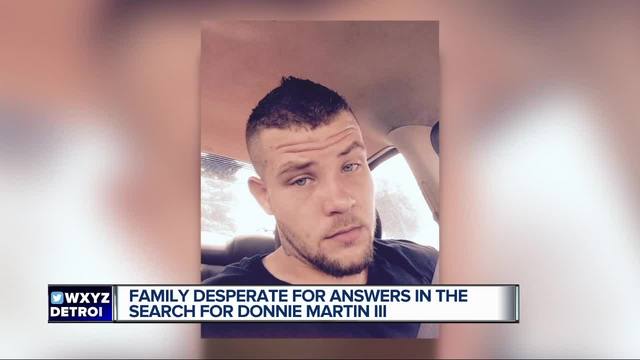 MADISON HEIGHTS, Mich. (WXYZ) - He's missing in Madison Heights. Now a father, and a family fearing the worst.
Thirty-one-year-old Donnie Martin III was last seen August 3rd near 10 Mile and Dequindre.
It was around 11:30 that morning, when he left his tree service job. No one has seen or heard from him since.
His family and friends have searched every possible place they could think of. They've contacted the cops and Crime Stoppers.
Donnie's dad is worried that his son's opioid addiction could be the reason why he's missing.
Sadly, like so many in Michigan and across the country, Donnie got hooked on prescription drugs. Then his habit transitioned to heroin.
His father was none the wiser, when he first found out.
"He got hurt on a couple of the jobs. They give him this pill and that pill for the pain. And I think it just escalated from that. Gradually, the things that he was taking wouldn't help him. So went to the streets to get it. It's hard for the addict. They battle it everyday. Their whole family battles it", says his father, Donnie Martin.

Donnie could be in Madison Heights or in the area of State Fair and John R in Detroit.
If you have any information about his whereabouts, contact Madison Heights cops or Crime Stoppers.