WATCH: Rev. Al Sharpton speaks at Aretha Franklin funeral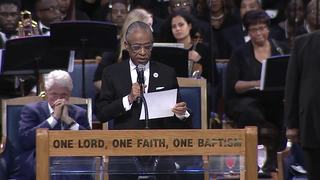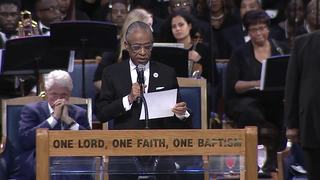 (WXYZ) - Rev. Al Sharpton spoke at the funeral for the Queen of Soul, Aretha Franklin, on Friday afternoon.
Sharpton took a shot at President Trump and read a letter from President Barack Obama and his wife, Michelle.
Watch the video in the player above.