Woman killed in hit-and-run on 7 Mile in Detroit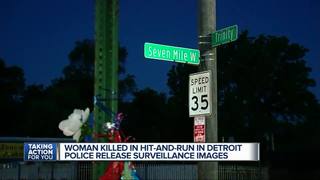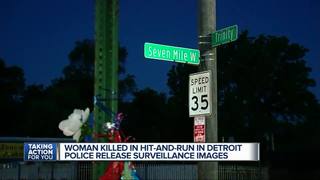 (WXYZ) - Detroit police are investigating after they say a 60-year-old woman was killed in a hit-and-run late Monday night.
Police say the woman was using her walker to cross W. 7 Mile near Trinity around 11:30 p.m. when she was struck by the driver of a red SUV.
The SUV continued traveling westbound on 7 Mile, leaving the victim in the street, according to police.
Police have sent out surveillance photos of the vehicle along with photos of a similar vehicle for reference. They believe the driver was possibly traveling in a Saab 9-7X.
Police say the woman was pronounced dead at the hospital.
Anyone with information is asked to call police.