Matthew Stafford wants contract extension with Lions, won't set timetable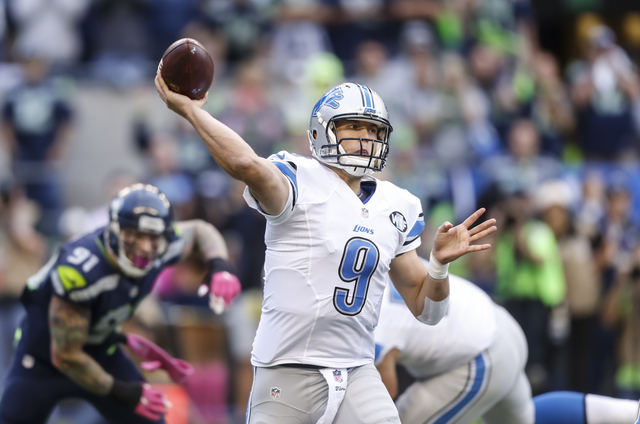 (WXYZ) - Matthew Stafford said Tuesday his finger didn't feel right until after the Super Bowl.
The Lions quarterback has spent the offseason before his ninth season throwing with a now-normal-feeling finger, and adapting to life with newborn twins.
As for his future, Stafford said he hasn't worried too much about his contract talks.
"I would like to get a new deal done," he said. "I've had a really good time playing here, would like to be here long term, but that's yet to be seen."
Stafford is under contract for one more season with the Lions. He said he's been focusing on workouts, not contract negotiations.
Last week, Lions general manager Bob Quinn said the team is in early stages of talks with the quarterback.
"If that stuff's going to get done, it's going to get done. If it's not, it's not. I can't really worry about it too much. That's why I have an agent," he said.
Stafford is 29 years old and said he hopes to play for a long time.
His next contract is expected to make him the highest-paid quarterback and player in the NFL, exceeding Andrew Luck's annual $22 million salary.