Booker T. Washington Business Association: Detroit City Clerk candidates forum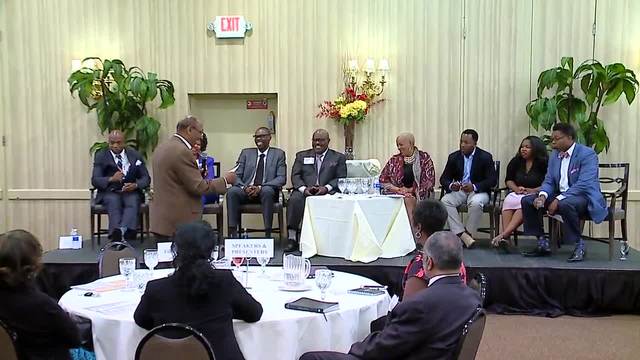 Detroit, MI - Recently, six of seven candidates campaigning to become the next Detroit City Clerk participated in a forum presented by the Booker T. Washington Business Association. I had the pleasure of moderating it along with journalists Bankole Thompson of the Detroit News and Katrease Stafford of the Detroit Free Press at Detroit's St. Regis Hotel in Midtown.
Candidates on the panel were Ronald Creswell, Garlin Gilchrist II, Cynthia Johnson, Heaster Wheeler, D. Etta Wilcoxon and Daniel Baxter representing incumbent City Clerk Janice Winfrey who was not able to participate due to a death in her family. Candidate Faustine Onwuneme did not appear at this forum.
The City of Detroit will hold elections for mayor, city council and city clerk on November 7. A primary election will be held on August 8.
The Booker T. Washington Business Association was organized in 1930. Bill Ross is the organization's current leader.
If you are a Detroit resident, get to know your candidates for Detroit City Clerk by watching this WXYZ.com webcast.