Detroit neighbor say heavy rain causes frequent flooding in their basements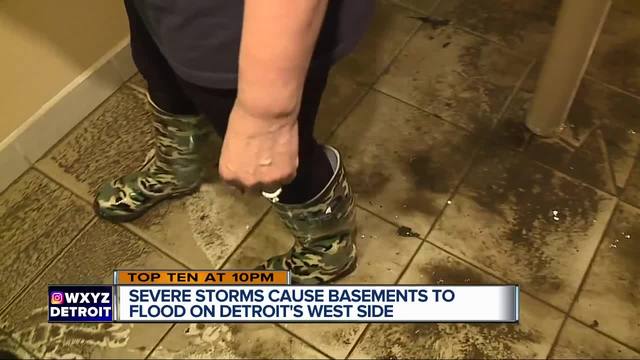 DETROIT (WXYZ) - Severe storms packed heavy rains, leaving numerous basements flooded in parts of metro Detroit.
One homeowner on Detroit's west side says it is an ongoing problem.
When it rains it pours. Families we talked to say the city has dropped the ball, when it comes to keeping their basements dry."
For Justine Jackson water in the basement has caused plenty of headaches over the years and she's tired of all the damp drama.
She lives her on Greenview Street near Joy Road, where today's heavy rain pounded the area and damaged plenty of property.
Not the first time she's had to throw out furniture.
Justine isn't alone. Her neighbor Magnolia Marshall took us over to her home where they're still mopping up - even after snaking the drains and replacing sump pumps.
All the homes on the block seem to get hit repeatedly, despite the city having come out in the past to look at the problem.
I spoke with a contact with the city who promises to have these issues addressed.
We'll stay on top of this to make sure it happens.