Judge orders Roseville man to pay ticket for warming up car in driveway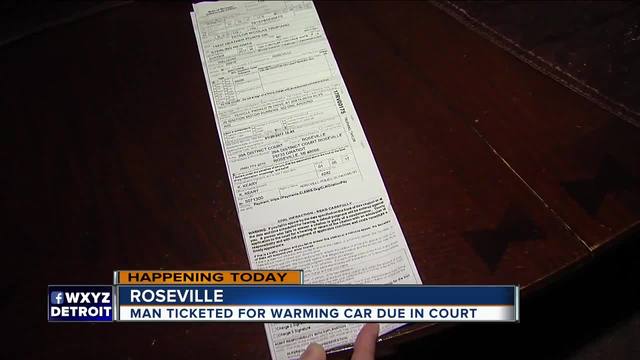 ROSEVILLE, Mich. (WXYZ) - A judge has ordered a man from Roseville to pay the ticket he got for warming up his car last winter.
In the cold winter months many of us have felt in Michigan, Taylor Trupiano decided to leave his car running in his own driveway on Waldorf St. In early January.
But, when he came out his Chrysler Concorde had a ticket on it from Roseville PD - $128 he says he shouldn't have to pay so he took his case to court.
His Facebook post was shared thousands of times, but that didn't discourage Roseville from standing by the ticket.
Although it's not a state law, they say it is a public safety issue involving over 7,000 cars stolen in SE Michigan in 2015 when keys were left inside and running unattended.
They say they want to avoid a preying ground for auto thieves who can go on to commit other crimes and attempt to elude police with stolen vehicles.
There is an ordinance here against running your car unattended with keys inside.