Sen. Elizabeth Warren speaks at Detroit NAACP Dinner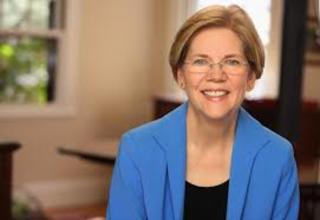 DETROIT (WXYZ) - U.S. Senator Elizabeth Warren and U.S. Congresswoman Maxine Waters will headline the Detroit Branch NAACP's 62nd Fight for Freedom Fund Dinner. The annual gathering will take place at the Cobo Conference and Convention Center this Sunday at 5:00 p.m. in downtown Detroit. It is the world's largest sit-down dinner where movers and shakers from all walks of life will mingle with average citizens.
Senator Warren, a first-term Massachusetts Democrat who has quickly carved out a reputation as a fearless consumer advocate, will deliver the keynote address to the crowded event. Representative Waters, a ranking Democrat from California who has been serving the House since 1991, will receive the organization's James Weldon Johnson Lifetime Achievement Award. Southwest Detroit businesswoman and activist Jane Garcia has been tapped to receive the Ida B. Wells Freedom and Justice Award. Garcia is the Board Chair for Latin Americans for Social and Economic Development (LASED).
Also in town will be Sally Yates, the former U.S. Attorney General who served in that position from January 20th to January 30th of this year before she was dismissed by President Donald Trump for not defending his immigration-related executive order. Awards will also be presented to Angelique Peterson-Mayberry, Vice President of the new Detroit School Board and the Eastern Michigan University Black Student Union and NAACP Chapter.
The evening will also feature a special historical tribute to women performed by the Youth Entertainment Corp. All women attendees are being encouraged to wear white as a symbol of solidarity. WXYZ.com will stream "live" Warren's keynote address and other highlights of the dinner.
Presiding over the entire weekend of NAACP-related activities will be Rev. Wendell Anthony, President of the Detroit Branch and a member of the national NAACP board of directors. Anthony is currently serving his 11th term as NAACP president and has been the senior pastor at Detroit's Fellowship Chapel since February 1987.