(WXYZ) — Whether it's getting big air on the swings or going for speed on the slide, playgrounds are where so many childhood memories are made.
That's always been true, but playgrounds today have taken it to a new level. There are water features, elaborate structure and, for some, unbeatable views.
We're counting down the top 7 playgrounds in metro Detroit, as voted by you our 7 Action News viewers in this week's Thursday's Top 7.
#7 STONY CREEK METROPARK PLAYGROUND – SHELBY TOWNSHIP
At Stony Creek Metro Park in Shelby Township kids can play along one acre of beachfront. The kids play area also has the state's largest cabled spider web. It's #7 on our list.
#6 KID'S ROW PLAYGROUND – BELLE ISLE - DETROIT
Belle Isle's Kids' Row comes in 6th. Here the star is the giant slide. But there are also places to climb and also try something new.
#5 ROLLING HILLS PARK AND WATER PARK – YPSILANTI
Ypsilanti's Rolling Hills Park and Water Park has an accessible playground. It's 5th on our list. There's a wheelchair friendly sandbox, slides and rings. The water park has a water slide and a lazy river.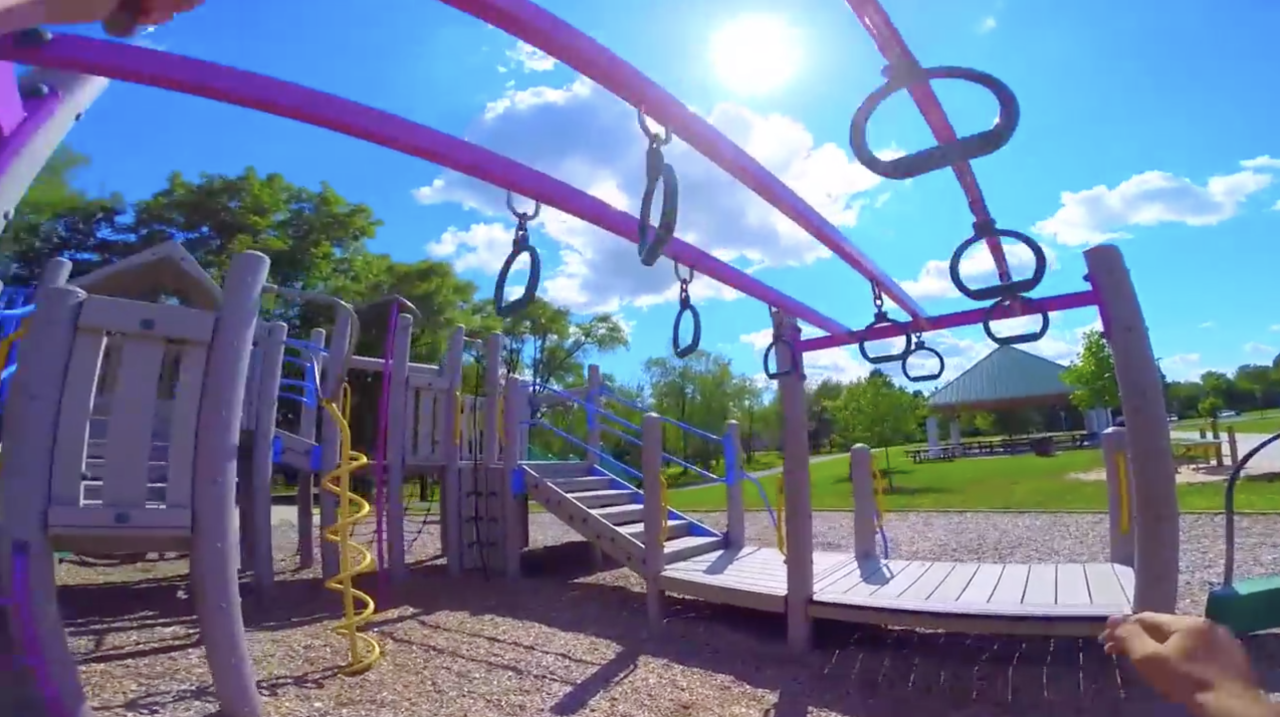 #4 FORT FRASER PLAYGROUND – FRASER
Fort Fraser in Fraser is a playground for the imagination. The wooden structure allows little ones to be anything from knights to pirates! It's fourth on our list.
#3 VILLAGE PLAYGROUND AT GREENFIELD VILLAGE – DEARBORN
At the Kosch Village Playground at Greenfield Village in Dearborn, your kids will enjoy a play space that looks like a 1930 construction site. There are lots of the levers to work, wheels to spin and places to climb.
#2 BEVERLY PARK PLAYGROUND – BEVERLY HILLS
Beverly Park playground in Beverly Hills is our runner up. There are great play structures for both little ones and older kids. There are sandboxes for the little one with toy dump truck waiting for kids to load them up and play!
Nicole Gamenos says she loves Beverly Park playground, and not just when the weather is warm. "It's great for all ages. It's beautiful in the summertime," according to Gramenos. "We even come out here in the winter time when it snows. The kids still love it."
#1 DODGE PARK PLAYGROUND – STERLING HEIGHTS
The top spot goes to Dodge Park playground in Sterling Heights. The park is fresh off a multi-million dollar makeover. The play area for kids is huge, and the splash pad is a hit. Kristen Brown lives in Sterling Heights and told us when we interviewed here in 2018 why the park is a hit.
"I was so shocked that all the new things that they have to offer not just with a splash pad but with the playground area and just the basketball courts and the volleyball courts", says Brown. "It was so so exciting for the kids to see."
Kristen says her kids were so excited to see all of the activities at the new and upgraded Dodge Park, which hasn't even been open for a year yet. It will be one year next month.
And an important note about Fort Fraser – it's closed for the rest of this month. The City of Fraser is removing all of the ground cover and chips and laying down a fresh surface for the kids to play on.