WATCH: Monroe County residents still dealing with severe flooding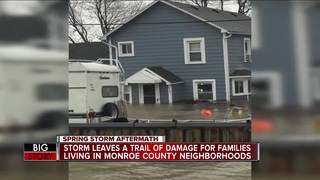 MONROE COUNTY (WXYZ) - Residents in Monroe County are still experiencing severe flooding.
On Sunday, the Frenchtown Township Fire Department worked to evacuate Grand Beach residents.
"Anyone near the beaches that is experiencing raising water levels should consider finding somewhere to go while the flooding lasts," the fire department said.
Residents in La Salle Township and Bolles Harbor also experienced massive amounts of flooding.