One in custody after Detroit police find body of kidnapping victim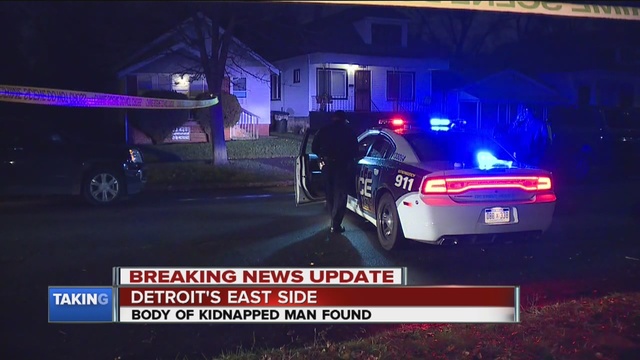 DETROIT (WXYZ) - Police have one person in custody in connection with the murder of a kidnapping victim.
The case began shortly after 4:00 a.m., when police were called to a liquor store in the 14000 block of Greenfield. they observed a lot of blood in the parking lot.
The unidentified victim was found around 4:00 p.m. at a home on Marx Street, when officers received information about where he was being held.
Officer set up surveillance on the home.
They observed two people come out of the home and get into a van. The officers performed a traffic stop, during which they discovered the man's body in the back along with the suspected killer.
Police are questioning the suspect.
The victim is believed to be a 35-year-old man. It is believed he had been shot to death.
The FBI has been brought in to investigate.
Stay with 7 Action News and WXYZ.com for the latest on this developing story.