Tuesday at 11: The new Oxycontin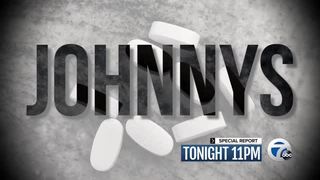 (WXYZ) - It's not cocaine or even heroin! On the street, they call it Johnnys - a prescription drug some say is the new Oxycontin.
If you're not on it, chances are you know someone who is.
7 Investigator Heather Catallo is revealing the drug and what's behind the black market surge for the prescription once thought to not be addictive at all.
See her special report Tuesday on 7 Action News at 11pm.