Retired U.S. District Judge Gerald Rosen honored with the prestigious Torch of Learning Award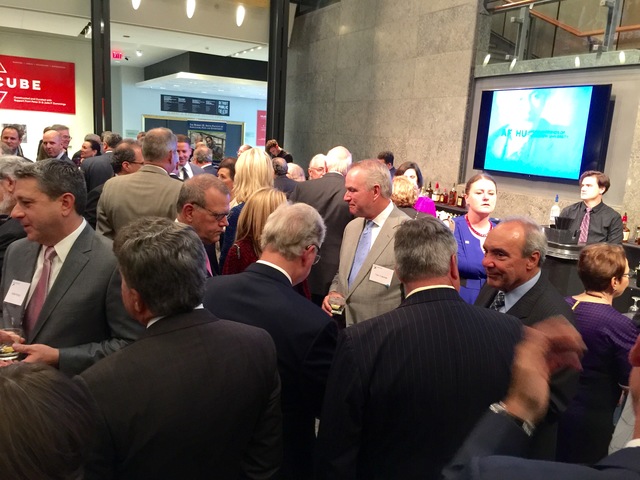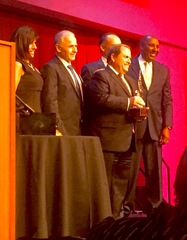 Detroit, MI. - Congratulations to retired U.S. District Judge Gerald E. "Jerry" Rosen on receiving the prestigious "Torch of Learning Award" last night from the American Friends of the Hebrew University (AFHU). It was presented before a capacity crowd at Detroit's Max and Majorie Fisher Music Center.
The Torch of Learning Award was created by the American Friends of The Hebrew University (AFHU) and "recognizes individuals identified with the highest standards of professional achievement and whose careers are equally dedicated to leadership, scholarship and humanitarianism, often through the support of Jewish philanthropic causes...and ranks among the most cherished honors in American Jewish life and symbolizes the enduring commitment of American leaders to helping Israel and humanity."
Past AFHU Award recipients include: Howard Cosell, Sidney Davidson, Fran Drescher, Michael J. Freed, Senator Henry M. Jackson, A. Sidney Katz, Ronald Reagan, Leona Z. Rosenberg, Martyl Reinsdorf, Daniel I. Schlessinger, Allan "Bud" Selig, Don Shula, Harold and Barbara Berry, Jerold Solovy, Senators Carl Levin, Frank Church, Frank Lautenberg, Herbert Kohl, Congressman Sander Levin, Milton Friedman, and many others.
I had the pleasure of serving as emcee for the night. Also in attendance were Phillip and Lauren Fisher, Professor Asher Cohen, Rector and President-Elect of Hebrew University, and many other dignitaries.
Gerald Rosen served as Chief Judge of the U.S. District Court for the Eastern District from 2009 to 2015. He also received national recognition when he served as the Chief Judicial Mediator for the Detroit Bankruptcy case.
For more information about AFHU, click on this link www.afhu.org