Ann Arbor family fears father will be deported after being detained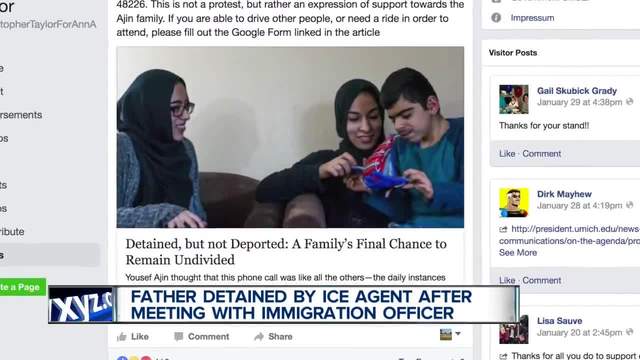 ANN ARBOR, Mich. (WXYZ) - An Ann Arbor family is living in fear, after federal agents detained their father for unknown reasons.
He has been living in the U.S. for 18 years with his wife and 4 children. Yousef Ajin was taken into custody on January 30th, 2017, after a routine meeting with immigration according to family members.
Ann Arbor Mayor Christopher Taylor tells 7 Action News many are supporting the family on Facebook and other social media sites.
He says the father is the sole breadwinner, working endless hours to support a family of 6. Ajin is a Muslim, Kuwaiti born, Jordanian immigrant who is working towards citizenship.
It's unclear why he was detained in Kalamazoo, but a hearing is scheduled in downtown Detroit at the Federal Building Tuesday at 2 pm.
A rally is also planned at the same time outside the building.
So far, Immigration and Customs Enforcement has not commented on the case.